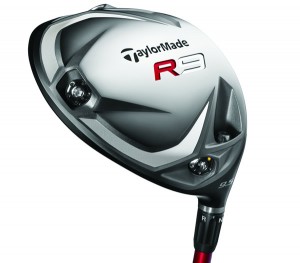 Any and all of you golfers out there that have ever played a certain club for an extended period of time, especially a driver, know just how difficult it is to up and switch to a completely different club, in a completely different brand, mid-season.  Looks like that's the exact hurdle Jim Furyk is going to have to be leaping over as rumors are spreading that he's officially made the switch with his driver.
From Titleist to TaylorMade
As you may, or may not have known, Furky was playing the Titleist 909D2 driver for well over a year, ever since the 2008 Barclay's Scottish Open.  He took up that driver immediately after the British Open at Royal Birkdale and has been using it ever since, with some pretty impressive results.  Furyk has never been one to be huge off the tee, but as mentioned on Golf.com:
"Jim Furyk has been one the straightest and most consistent drivers on the PGA Tour for years. In 2007 he ranked third in driving accuracy, hitting 74.37% of the fairways. This season he is hitting 69.72%, ranking him 23rd in the category."
So he switched.  We're not entirely sure why, as he was playing great off the tee with his Titleist, but reports are in that he switched from the 909D2 to the TaylorMade R9 with an X-stiff, 60-gram Mitsubishi Diamana Kai'li shaft.  According to Mitsubishi Rayon, he's currently the only player on the PGA Tour to be using the Kai'li shaft.
2010 for Retail
Curious to try it yourself?  Get in line, word is that us mere golf mortals won't be able to get our hands on the new shaft until 2010 and will be forking out a huge $400 just to put it on our drivers.  Yikes.  Stay tuned to see how Furyk handles it, so far so good as he's tied for 3rd at the Quail Hollow.
---